Donate

to the Cat Action Team

The Cat Action Team gratefully accepts donations of funds or items from our wish list to help us carry out our work.
Monetary donations may be put toward TNR clinics (includes spaying/neutering, testing for disease, vaccinations and parasite treatment), medical care for sick or injured cats, shelters, food for stray and feral cat colonies, purchase of humane traps, or the publication of newsletters and educational materials.

The Cat Action Team also accepts bequests, memorials, and grants. Please contact our treasurer to make arrangements.

Donations to the Cat Action Team can be made in the following ways: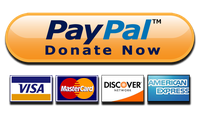 By Mail:
PO Box 2193 Stn Central
Charlottetown, PEI C1A 8B9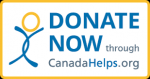 The Cat Action Team is a registered charity – business number 886301712RR0001. A charitable tax receipt will be issued for donations of $10.00 or more.
Donations
Wish List
The following is a list of items that the Cat Action Team is always in need of in order to carry out their work. If you wish to donate any of the following, please contact a Cat Action officer.
Cat carriers
Humane box traps
Dog houses, especially insulated, which we will turn into shelters
Veterinary supplies
Sheets, blankets or towels
Hot water bottles
Cat food
Basements or garages to provide overnight shelter before/after TNR clinics
Items suitable for sale at raffles, yard sales or flea markets
Canadian Tire Money™ (we can use it toward supplies like food, cleaning and building supplies)
Volunteer

with CAT
Volunteer opportunities range from trapping cats for TNR program, fostering cats, shelters maintenance, colony caretaking (feeding, monitoring), pick up, delivering or storing cat food shipments, selling raffle tickets, sewing catnip mice, helping at fundraising events, etc. Check out the full list of ways that people assist the Cat Action Team on our Volunteer Form.
If you would like to volunteer with the Cat Action Team, please fill out our online form above or download and then fill out our volunteer form below, and send to:
Attention Volunteers:
Cat Action Team Inc.
PO Box 2193 Stn Central
Charlottetown PE C1A 8B9
Download Volunteer Form
Join the

CAT Membership
Memberships to the Cat Action Team are $10, paid annually.
Dues must be paid by December 31st in order to be eligible to vote at the next annual general meeting.
To become a member of the Cat Action Team, please fill out the online form above, or download and print the membership form below and mail it to:
Download Membership Form
Attention: Volunteers
Cat Action Team Inc.
PO Box 2193 Stn Central
Charlottetown PE C1A 8B9