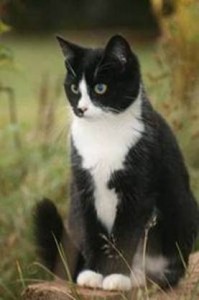 What's New:
At the 2013 AGM of the Cat Action Team, Dr. Peter Foley of the Atlantic Veterinary College reported that 1,022 cats were spayed or neutered at clinics organized by the Cat Action Team in 2012.
As of December 31, 2012, a total of 8,483 cats had been spayed or neutered in CAT clinics since our founding in 2000.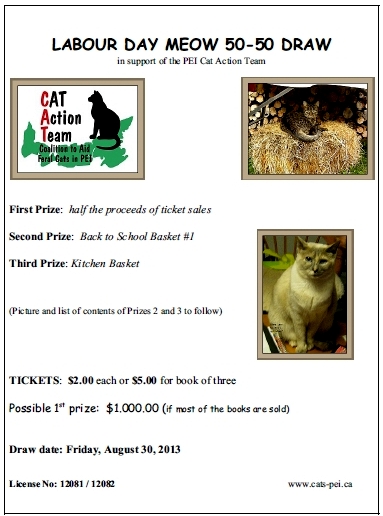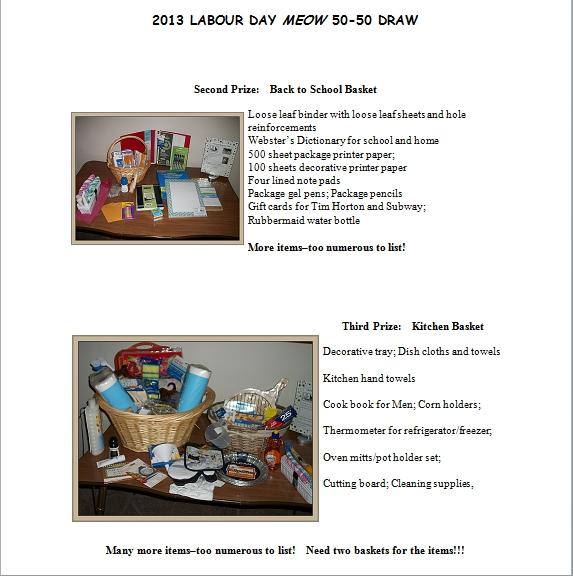 —————————————————————————————————————————–
The Cat Action Team of Prince Edward Island:
Who are We?
We are a registered, non-profit, entirely volunteer charity established to work with the public in caring for stray, feral and barn cats across Prince Edward Island. This assistance can include:
spaying and neutering

medical care

provision of adequate food and shelter
To date, the Cat Action Team has:
trapped, neutered, tested, vaccinated, treated and released over 8,700 feral, stray and barn cats

placed nearly 100 wooden shelters in feral cat colonies

regularly provided food to many colony caregivers

responded to innumerable concerns related to feral, stray and barn cats from communities across PEI.
If you know of any cats who need our help, please contact us.
Spay and neuter assistance for pet cats is available through our companion organization, SpayAid PEI. 
CAT proudly participates in the Companion Animal Welfare Initiative of the PEI Department of Agriculture and Forestry.
---
                            Web Design and Hosting provided by Mumford Connect Web Design