Christmas Cheer Basket Draw
The Cat Action Team's annual Christmas Cheer Basket draw is now underway!  Tickets are $2.00 each or 3 tickets for $5.00.  The date of the draw is December 21, 2014.  For more information and to purchase tickets, please contact Sue Turner at 902-963-3179 or smturner@assembly.pe.ca.
Please note that you must be at least 19 years of age to purchase tickets for this draw.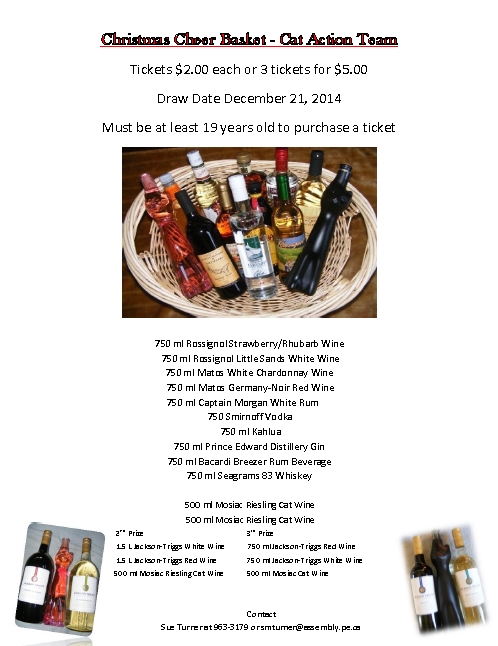 ---
"Beginning April 1st, all commissions [

Scentsy

] for the remainder of the year will be donated to Feed the Ferals-Cat Action Team, in Charlottetown." Paula Walker-Chiasson
Thank you for your support, Paula Walker-Chiasson.
---