The Cat Action Team's ever-popular

Christmas Cheer Basket

 draw is back!
Tickets are $2 each or 3 for $5
Draw date is December 19, 2015

For ticket information, please contact Bob Stanley at prince_edward_island@hotmail.com
Must be 19 or older to purchase tickets for this draw
---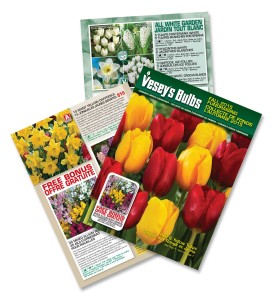 The Cat Action Team is having a Vesey's Bulbs Fall Fundraiser.
View the brochure here:  http://cats-pei.ca/wp-content/uploads/2015/07/2015-Veseys-Fall-Fundraiser.pdf
If you would like to place an order, please send an email to paulamconnolly@eastlink.ca or call her at 902-368-2216.
Order deadline is Friday, October 2, 2015.
---
CAT MEOW THANKSGIVING 50-50 DRAW
First Prize:  Half of Draw's Proceeds
Second Prize:  $100
Tickets are $2 each or three for $5
Draw Date:  October 9, 2015
For ticket information, contact Paula Connolly at 902-368-2216 or paulamconnolly@eastlink.ca/.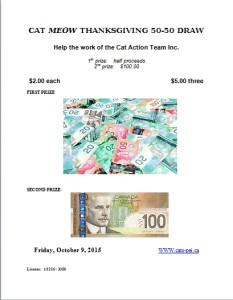 ---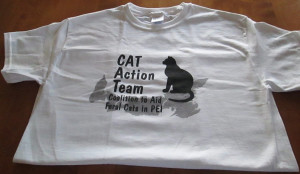 Cat Action Team t-shirts (white, as shown) are available for purchase.  The shirts are made by Gildan, are 100% cotton, with current sizes* ranging from small to XXL.
The t-shirts are $15 each.
For more information or to purchase, please contact Debbie Reid at reid.debbie@rocketmail.com.
*If you would like to order a size not listed, please let Debbie know.
---
Open Party for Feed the Ferals
Scentsy consultant Paula Walker-Chiasson has an ongoing "Open Party" in support of the Cat Action Team's "Feed the Ferals."  Check out her site here:  https://magnificent.scentsy.ca/?partyId=266251153
Thank you for your support, Paula Walker-Chiasson.
---