CAT ACTION TEAM PERENNIALS SALE!
$4.00 Each
Call Kathleen at 436-1881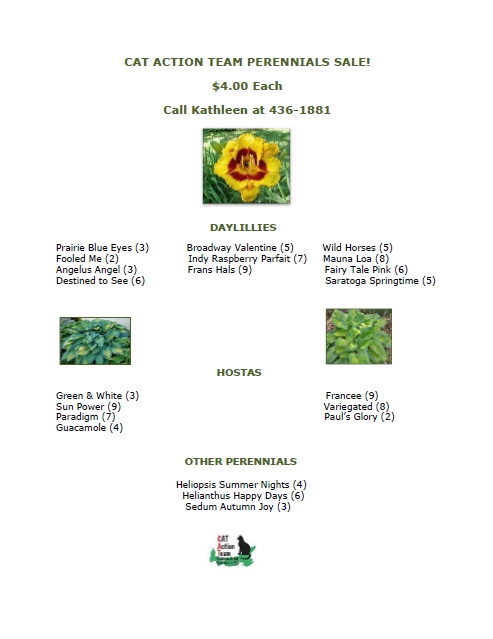 ---
Canada Day Draw
July 1, 2015
Tickets are $1 each!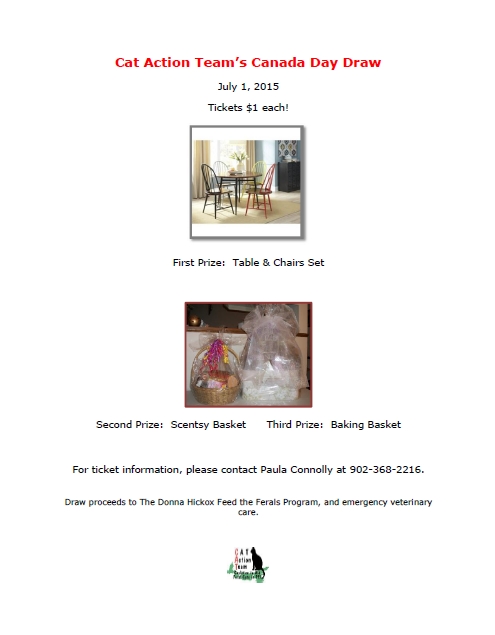 For ticket information, please contact Paula Connolly at paulamconnolly@eastlink.ca or call 902-368-2216.
---
Open Party for Feed the Ferals
Scentsy consultant Paula Walker-Chiasson has an ongoing "Open Party" in support of the Cat Action Team's "Feed the Ferals."  Check out her site here:  https://magnificent.scentsy.ca/?partyId=266251153
Thank you for your support, Paula Walker-Chiasson.
---